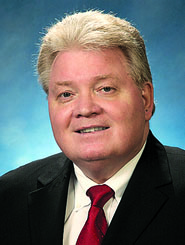 In the midst of improving economies and rebounding global trade, the transportation industry will continue to evolve in 2014. With increased emphasis on service, mode and pricing options, the most important change will be a growing demand for transportation providers to become better managers of a customer's overall supply chain process. Management of the supply chain requires information and visibility in real-time and an ability to act on that information.
Customers will drive this trend because they want providers that can manage their shipping needs, allowing them to shift between various modes of transportation based on the market and their service requirements. 
Ocean freight services are still gaining reliability with better schedules, new vessels and improved capacity, thereby accelerating mode shift from air to ocean on not just a cyclical basis, but on a more systemic one. At the same time, air carriers are pulling down older freighters and utilizing more two-engine air frames, which provide under belly lift. The decrease in cargo aircraft will lead to a tighter air freight market during high demand times. These changes will impact space availability, rates and service, and customers will look to their transportation provider to anticipate and adapt to these conditions seamlessly. 
Successful providers will optimize their customers' needs and be able to move their freight using the right network at the right price and service level. To accomplish this, the transportation provider needs to offer more than just access to multimodal services. The industry leaders will work closely with their customers to get to know their business and apply that expertise to build efficient logistics solutions. Providers will need to offer reliable service capabilities with the strong global footprint and IT systems to manage the processes between air, ocean, express, road and ground.
In 2014, industry dynamics will shape business strategies, and the transportation providers that execute supply chain management effectively will thrive.
Fred Schardt is President and CEO of FedEx Trade Networks.