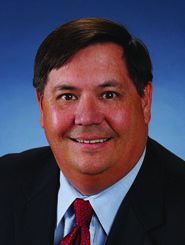 If 2013 was the year e-commerce made its mark on industrial real estate (warehouses and DCs), 2014 will be the year for speculative development. Last year, more than a third of demand for large industrial or big box space came from the retail or e-commerce sector. We expect this to continue through 2014, but as retailers wage the delivery war, new, smaller facilities supporting urban daily deliveries are emerging to assist large distribution centers serve a demanding customer base. Also, the need for modern warehouse space to accommodate sophisticated distribution strategies and material handling processes will spark groundbreakings across some of the nation's largest logistics hubs in the Midwest, Northeast and Southeast. Next year we also expect:
Demand to rise in select markets: Total net space absorption is expected to reach 130 million square feet, and warehouse rental rates could increase by 2.7 percent. The Northeast and Southeast markets are poised to benefit, owing to steady tenant requirements, proximity to large population centers, modern space availability and robust logistics infrastructure.
Omni-channel strategy to impact real estate models: In the third quarter of 2013, e-commerce users accounted for 10.4 percent of U.S. industrial construction activity — all build-to-suit or owner-built, modern, specialized facilities. The global e-commerce revolution, estimated to grow at a 20 percent annually, has spurred new distribution models.
Speculative development across the country: Development activity has been rising since 2012, starting in the Inland Empire and returning to major logistics corridors such as Dallas/Fort Worth, Chicago, New Jersey and Atlanta where demand for modern warehouse space outweighs supply. However, developers will take a guarded stance on speculative construction in 2014 with many securing tenants before breaking ground.
Intermodal and infrastructure to affect real estate demand: Seaport markets with reliable access for containerized cargo vessels will attract the greatest demand for industrial real estate. Ports on the East Coast will benefit from an increase in near-shoring as their location not only serves the Panama Canal but also ships arriving from Suez.  
Craig Meyer is President of Industrial at Jones Lang LaSalle.