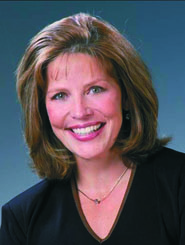 The pace of change within the retail industry is remarkable. Advances in technology, changes in consumer patterns and endless external factors pose challenges and opportunities for today's retail executives. As we look ahead to 2014, supply chain leaders will be tasked with overcoming many challenges, but two stand above the others; adapting to an Omni-channel environment and an uncertain labor outlook at West Coast ports.
Smart phones are accelerating the already stunning pace of change that e-commerce has brought to the industry. The mobile device that most Americans carry in their pocket is an incredible tool that empowers consumers with nearly endless information, access and options. Gone are the days where a retailer's e-commerce and brick and mortar businesses largely operated as separate business units. To be successful in the changing environment, operations must be harmonized.
For example, a recent McKinsey & Company report found that for two of America's biggest retailers, more than 40 percent of online purchases are picked up in stores. How retailers adapt to these changes will determine their long-term success. In 2014, supply chain executives will grapple with this issue as they consider distribution agility, IT investment, talent management and the longer-term question of what role stores will play in the future.
Supply chain leaders are already training their eyes to the West Coast, where negotiations between the Pacific Maritime Association and the International Longshore and Warehouse Union will soon begin. The labor agreement, which expires in June, effects the movement of more than half of all U.S. container volume. The short- and long-term effects of the 2002 port strike are not far from the minds of all stakeholders. Consequently, in 2014, retail supply chain executives will be closely monitoring the progress of negotiations and keeping their robust contingency plans fresh. 
Sandy Kennedy is President of the Retail Industry Leaders Association.