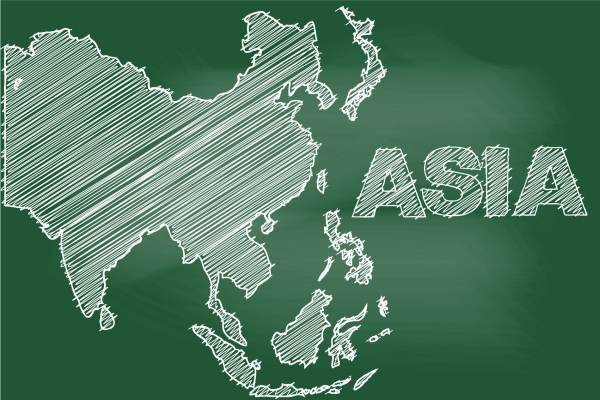 TNT is determined to claw back ground lost in Asia during the protracted negotiations of its sale to UPS.
TNT Express saw global revenues decline in the second quarter in the face of strong economic headwinds and the fallout from UPS's withdrawal of its $6.8 billion bid for the company in January after European Union regulators expressed concern over its impact on competition.
Michael Drake, head of TNT Express' Asia Middle East Africa business unit, said there was ample reasons to believe that progress can be made in the months ahead after AMEA saw an increase in profitability in the second quarter despite slower economic growth in some key Asia markets.
"We are growing in Asia, the wheels aren't falling off but economically these are challenging times," he told JOC. "Revenue is hard to come by, but I don't think this is anything to do with being distracted by the UPS deal failure. Industry-wide people in express are struggling for volume. I don't feel it's the case that we've lost market share, shippers maybe just have a bit less to send."
He also believes TNT is well-placed to ride any recovery in volumes: "We're flexibility costed, we've stuck to fundamentals, we have a good account range and revenue is starting to improve, so we are contributing positively to TNT. This part of the world is tough, but there is lots of optimism here."
"Our market share is not the highest, so even in bad economic times there is a lot of business we can go for," he said.
This year the company has embarked on major cost reduction reforms as it refocuses its global footprint to concentrate on feeding its core European and intercontinental business. This has seen it start the sale of its domestic business in Brazil and its road operation in China. Subject to regulatory approvals expected later this year, a deal is in place with private equity funds for the sale of China (Hoau), its China domestic distribution business, which generated a €4 million loss in the first six months of the year on revenue of €119 million.
Drake said the sale would not have an impact on the role within the group of TNT's Asian business, which is to offer a "credible and effective delivery platform in Asia," develop Asia-Asia and Europe to Asia business and regain business lost on Asia to Europe lanes where demand has been weaker. "We have a good business in Australia that's not up for sale, China's GDP growth is still attractive and we are in the fastest growing markets such as Malaysia, Thailand and Indonesia, so we have a balanced portfolio," he said.
"There is no reason we can't produce good results in this region," Drake said. "We don't need to focus on every market and every opportunity. We are not the biggest company in Asia, and I am a believer that you can spread yourself too thin. If we can become famous for two or three things, I think that's good in a complex operating environment. We need to become more defined to help us channel our money and become more successful in Asia."
"Our focus is on providing international door-to-door express services. That over the years has become a large pie with logistics and freight, parcel and documents. So it's an integrated business and value proposition built on control, security and reliability for customers," Drake said.
Contact Mike King at mikeking121@gmail.com.