Covenant Transport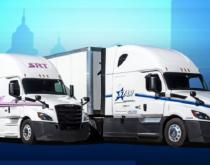 The Landair Holdings acquisition underscores strong shipper demand for dedicated services to meet delivery demands.

Truckload and LTL carriers report higher number of shippers pressing for early contract talks amid concerns over capacity in second half.

More shippers are putting freight lanes up for bid, Covenant Transportation Group executives say.