Trucking enters new era of supply chain connectivity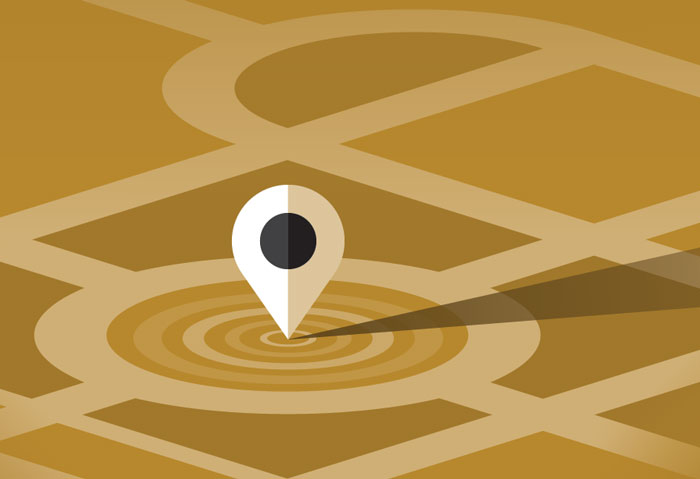 The commercial truck is entering a new stage in its hundred-year evolution. What was once a motorized horse wagon is about to become a rolling WiFi hotspot.
Increasingly, the truck is a node in an always expanding "Internet of Things," the network of devices of all types — from that Class 8 tractor to your home thermostat — connected wirelessly. The vehicle that used to transport freight is delivering data, and lots of it. 
As trucks travel interstate highways, onboard sensors are collecting, sending and receiving information, with the lion's share going to and coming from a fleet management system. But as technology advances, the truck is being knit into a broader, more open network.
"The communications stream used to be monopolized by the carrier, in a bilateral arrangement between the driver and dispatcher," said Brian Heath, president of technology provider Drivewyze. "Once the truck is able to communicate with other stakeholders, you have a more multilateral relationship."
Drivewyze is one of those new stakeholders, a company that provides a service using global positioning satellites, wireless communications and a mobile app to send truckers alerts about upcoming weigh stations and permission to bypass long lines at stations in 26 states.
Whether a driver can bypass one of the 378 weigh stations in the Drivewyze network depends on the trucking company's federal CSA scores in categories such as unsafe driving or hours of service compliance. The better the scores, the more pre-cleared bypasses.
The benefits to truck drivers are quickly obvious: Less time at weigh stations means more time on the road. But improvements in asset utilization — with faster deliveries, fewer delays and freer capacity — could translate into a cascading reduction of transportation costs.
Trucking, and the broader international shipping business, is on the verge of a new era in mobile technology when those multilateral relationships Heath mentioned will multiply exponentially. That will lead to opportunities not just to improve but also to reboot global supply chains.
The implications of "smart mobility" and "connectivity" are therefore just as important for managers overseeing the flow of goods across oceans and rail lines as they are for the truck driver hoping to save half-an-hour of on-duty time by avoiding a crowded weigh station.
"There are going to be dramatic changes, and they will be very important to the supply chain as a whole, not just trucking," said Craig Montgomery, senior vice president of marketing at Rochelle, New Jersey-based Orbcomm. "We'll see fairly positive and powerful economic repercussions in the supply chain."
The truck, as a basic unit of freight transportation — whether the goods it hauls originate across town or across an ocean — is a key link in that chain and is critical to the kind of visibility and, eventually, automation envisioned by Montgomery and companies like his.
Orbcomm specializes in machine-to-machine communications through its proprietary network of satellites (the company just launched six new spacecraft) and terrestrial cellular partners. The company's asset-tracking business is evolving rapidly, Montgomery said. "We've moved from track and trace to monitor and control," he said. "We're seeing the convergence of several pieces of technology. We'll see pallets talking to trailers, containers talking to trucks, even fleets talking to fleets."
The result will be an unprecedented level of supply chain visibility, still the shipper's Holy Grail. "When you step back and look at where things are going, you're starting to see much better potential clarity from the manufacturing floor to the customer door," Montgomery said.
For trucking companies and truck drivers, the spread of smart mobile technology may be as revolutionary as the development of the combustion engine. It will change how they do business in ways that may be unclear but are likely to deliver big benefits in productivity and earnings.
Among the more radical concepts is the "platooning" of trucks — linking tractor-trailers using vehicle-to-vehicle communications. Peleton Technology is developing a system that links two tractor-trailers in a virtual "road train" using wireless technology.
Peleton and truckload carrier C.R. England tested the concept last November, linking two trucks traveling on Interstate 80 in Utah 36 feet apart at 64 mph. The system uses advanced safety systems to control braking on both units, while drivers retain steering control.
Among the benefits is improved fuel economy. The C.R. England test showed a 7 percent fuel savings, with the lead truck cutting fuel use 4.5 percent and the rear truck 10 percent. The radar-based safety system also applies brakes on both vehicles simultaneously.
Eventually, trucks from different fleets could even meet up on the highway and "link" to share safety, fuel and environmental benefits, with coordination provided by Peleton's Network Operations Center. The technology could become the basis for an automated highway system.
The basic technology that supports "smart mobility" is here. What's needed now is integration of the many pipelines carrying data — a technical challenge, but one that is certainly feasible — followed by better means of sorting, analyzing and using all that data intelligently.
"We've had sensors out there for years for trailer tracking or temperature monitoring," said Tom McKenna, senior vice president of engineering and technology at Penske Logistics. "But those sensors have been working in different niches, because systems haven't been well integrated."
The rapid development of mobile computing technology and machine-to-machine communications networks will accelerate the integration of onboard systems — or at least get them "talking" to one another in ways that weren't possible a few years ago, McKenna said. "You'll see convergence of these technologies, with the truck becoming a WiFi hub," he said. "All the individual technologies and systems will send data through the truck's WiFi hub up into the 'cloud.' Truck OEMs are paving the way for that today with factory-installed telematics."
If buses can be rolling WiFi hubs, he said, why not trucks? "It's not far-fetched," McKenna said. "For our customers, the question is how can we drive value by collecting the data that's out there without making the driver do too much? The less they have to punch buttons, the better."
"I think the real goal for technology developers should center on making the life of the commercial truck driver more rewarding and less stressful," said Monica Truelsch, director of marketing for TMW Systems, a fleet and transportation management software company.
Truck drivers will have to clearly see the bottom-line benefits of new technologies in terms of increased loaded miles, easier compliance with hours of service rules and more pay. Truelsch believes trucking's techno-skeptics will be won over as those benefits accumulate. "While some drivers were irked by the 'Big-Brother' surveillance aspect of in-cab tracking devices, many others have found huge benefits in having e-logs remove the burden of paper log-keeping as well as greater earnings potential through rapid load turnaround," she said. "If a mobile technology could make it possible for every driver to be home each evening, that would be miraculous. But I think the solution isn't a technological one, but a people- and market-driven paradigm shift, perhaps with a good assist from smart mobility."
Truck drivers aren't the only ones who could benefit from more smart mobility. "What's become a pressing reality for us in the last four years is the need to get more data to more mobile management," said Mark Cubine, vice president of marketing at McLeod Software.
That means McLeod had to extend the reporting capabilities of its fleet and transportation management software from the desktop and laptop to mobile devices. McLeod Software is about to roll out the sixth version of its product for Android and Apple iOS smartphones. "The goal is to push the whole process out to the management team," Cubine said. Alerts they once would only have received in the office can be received anywhere. "The owner of a trucking company may be at his kid's Little League game, but things still happen in real time," Cubine said.
Having real-time information, rather than downloading data from a truck hours or even days after an event, is central to being able to manage proactively, but knowing what data is needed and when that data should be pushed to someone to make a decision is a big challenge.
"We're seeing more and more sensors out there that can track different things and track them more accurately than ever before," said Jim Sassen, senior manager of product marketing at Omnitracs, the San Diego-based pioneer in satellite-based mobile communications in trucking. "Not too long ago, people would say, 'Give me all the data,' and they'd have someone combing through it on the back end. At one time, that might have been sustainable, but now there's just so much data that you need to let the technology do some of the thinking."
Omnitracs this month introduced a mobile workforce-tracking app — Omnitracs Tracking, powered by Roadnet — to monitor truck driver location, speed and provide exception reporting when drivers perform unsafe maneuvers or exceed certain thresholds set by fleets.  
As the data pouring in from mobile devices becomes workable, proactive management and predictive modeling are top priorities. "They're asking how can I get in front of what could become an event and prevent it? That's where the strongest innovation is occurring now," Sassen said.
"We're all kind of learning how to leverage this more and more," Penske's McKenna said. "The ability to accelerate the capture of data from the source right at the beginning and being able to understand the flow of work through mobile devices, that's probably the real power of it."
McKenna, who has spent three decades in information technology, is certain smart mobility will evolve rapidly in perhaps unexpected ways. "Today, I've got an iPhone in my hand that has more computing power than a room full of Univac computers," he said. 
Contact William B. Cassidy at wcassidy@joc.com and follow him on Twitter: @wbcassidy_joc.
User login