Yellow Transportation
Yellow Transportation news and analysis. Get the latest news about Yellow Transportation and the trucking industry.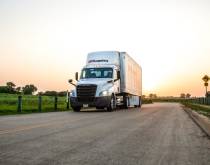 Demand for LTL capacity is rising even faster than carriers can add terminals and doors, pushing rates higher still.
Pandemic-born disruption will continue forcing logistics practitioners to rework supply chains in 2022 to deal with ongoing congestion and equipment shortages.

Less-than-truckload carrier Yellow is opening 12 driver training schools as operators across the US trucking industry are struggling to find enough experienced drivers to satisfy growing industrial and retail freight demand.
The less-than-truckload industry is moving faster, even as the economic engine slows, with the largest industry giants and regional players alike re-engineering networks to deliver freight more quickly for shippers and consignees.