Blue Yonder (JDA)
JDA's 'Autonomous Supply Chain' platform delivers a series of cloud-based technology tools that manage supply chains end-to-end, from supply chain and retail planning, to execution and shipment delivery. According to JDA, its platform is powered by artificial intelligence (AI) and machine learning (ML), so that its customers can better predict and shape demand, optimize product fulfillment and delivery, expand revenues and profits and deliver superior customer service.JDA's customer base includes about 4000 of the world's leading companies, including about three-quarters of the top retailers and consumer goods companies, and 8 out of the world's leading third-party logistics providers (3PLs) as of 2020.
Based in Scottsdale, Arizona, JDA has about 5,000 employees worldwide. Its rapid expansion was fueled by its acquisitions of such leading technology providers as Blue Yonder (AI for retail markets) in 2018; RedPrairie (integrated planning and execution tools) in 2012; i2 Technologies (2010); and Manugistics (2006).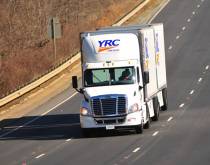 The US government's $700 million loan to YRC Worldwide guarantees LTL stability in an uncertain economy.