TPM 2017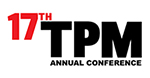 Editorial coverage of the JOC's 17th annual TPM conference in Long Beach, Calif. If in attendance, get a recap; if you weren't able to attend, learn what you missed.
For event information, including agendas and photo galleries, visit the TPM Conference 2017 page.
Commentary
Bradley S. Jacobs has forgotten about his encounter with XPO employees and union representatives from around the world at the company's 2016 shareholder meeting in Connecticut.