In its annual Guide to Trucking, JOC.com looks at some of the major issues facing the trucking industry and its customers, including the financial health of motor carriers, the driver shortage and trends in trucking capacity. The 2014 guide examines how the truck is becoming a node in an always expanding "Internet of Things." The vehicle that used to transport freight alone is now delivering data, and lots of it. Onboard sensors are collecting, sending and receiving information, with the lion's share going to and coming from a fleet management system. But as technology advances, the truck is being knit into a broader, more open network.
The guide features a comprehensive listing of the largest truckload and less-than-truckload carriers, ranked by revenue, as well as the top refrigerated, tank truck and flatbed operators. And the guide includes a directory with information on more than 130 motor carriers in the U.S. and Canada.
Special Coverage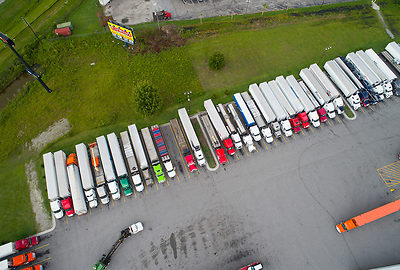 Truckload carriers of all sizes and types suffered in last year's freight slump, but they did not suffer equally.
News & Analysis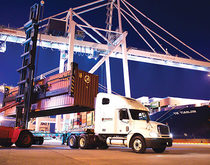 Acquisition of UGL will help nationwide drayage operator build density, add services in Chicago and throughout region.