Hanjin Shipping bankruptcy
Hanjin Shipping bankruptcy
Hanjin Shipping filed for bankruptcy protection Aug. 31, 2016, after months of trying to raise liquidity and restructure its debt, triggering a mad scramble by shippers to locate and gain control of their containers. Hanjin vessels have been arrested and ports are refusing to work Hanjin ships for fear they will not be compensated. Hanjin Shipping's collapse is by far the largest container shipping bankruptcy in history and the consequences will continue to reverberate throughout international supply chains and the transportation sector.
News & Analysis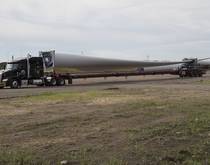 New factors will increase pressure on the US wind power logistics market, which already experiences late-year bottlenecks.
Commentary
Some issues in ocean shipping are so predictable that you can plan for them, yet others are not so predictable.