Gulf Coast
A transformation has taken place at U.S. ports along Gulf of Mexico. Those devastated by Hurricane Katrina in 2005 were forced to rebuild. Gulfport's work is not yet finished. The Great Recession further impacted the region's economy. The new bigger locks the Panama Canal offer hope for a resurgence of shipping activity along the U.S. Gulf Coast as ports gear up for new trade from Asia. While some ports are building container volumes in north-south trade and on routes to and from Europe, the Mediterranean, Mideast and Africa, others are targeting growth in breakbulk cargoes, and one port — Corpus Christi — is poised to see explosive growth in energy-based exports. With billions of dollars of agriculture products, pharmaceuticals and manufactured goods crossing the U.S. border with Mexico each year, logistics companies and railroads are looking at ways to ease and expand the flow of trade with the U.S.'s southern neighbor. This page includes information about the ports along the U.S. Gulf Coast, the region's infrastructure projects, its trade and company supply chains.
News & Analysis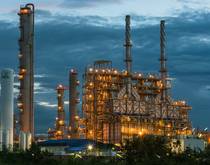 Althougth US-China trade tension can affect demand, there are several reasons US resin exporters remain bullish for 2019.
Commentary
Vessel capacity remains the overriding concern about whether the Port of Houston will be able to handle the wave of plastic resins exports that will add half a million TEU annually to export volumes within a few years.