International Trade Agreements
International Trade Agreements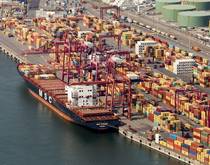 The Comprehensive and Progressive Agreement for Trans-Pacific Partnership, which took effect Dec. 30, will contain 495 million consumers.

The latest deal reached between Britain's Theresa May government and the European Union has failed to win any political support, and Brexit contingency planning suggests the private sector is assuming all trade with the EU will be on World Trade Organization terms, regarded as a worst-case scenario.

The UK logistics sector is becoming increasingly frustrated by the lack of post-Brexit trade system progress. While other EU states are recruiting extra customs officials at their leading ports, including Rotterdam, Antwerp, and Calais, the British government has yet to unveil its spending plans to ease post-Brexit traffic through the country's key shipping hubs.

One question that is definitely on the minds of shippers, especially transportation, is if the UK's post-Brexit trade agreements will stimulate or dampen the growing Europe/UK economies.