The Journal of Commerce's Annual Top 100 U.S. Importers and Exporters rankings are based on data from PIERS, a JOC sister company, and other industry sources.
PIERS also provides the basis for the JOC's ranking of the Top 30 U.S. trading partners in containerized cargo: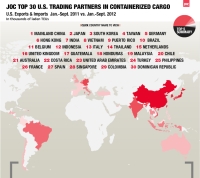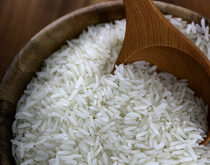 A new bilateral agreement could open China's huge market to US rice as early as next year.

A strong dollar and uncertain global macroeconomic outlook has led observers to forecast a 2.4 percent drop in U.S. exports this year, but the makeup of that decline is not uniform and some regions have even seen their number of U.S. exports increase.

Sluggish global demand has made this a rough year for U.S. exporters, with no quick recovery in sight.