Europe Trade Data
Primary tabs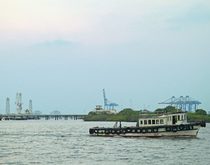 South Asia is the leading growth market for container shipping.

European shippers and transport companies are bracing for a potential slowdown in trade and higher costs after Britons voted to leave the European Union.

The U.K.'s transport sector is on tenterhooks as deeply divided Britons prepare to cast an historic vote Thursday on whether to remain in or leave the European Union.