US Import/Export Regulations
US Import/Export Regulations
Trucking Market: First Quarter Review & Outlook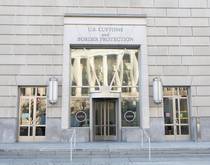 Nuisances are popping up that irk port authorities and customs brokers.

Delays may occur if paperwork is flagged by a federal agency in which staffers are furloughed.

There are still more unknowns than knowns about the US-China tariff 'truce,' but this is clear: the extra time until March 1 helps shippers by giving them a longer time cushion before higher tariffs could potentially start.

US contractors, manufacturers, suppliers, and US-flag ocean carriers say Ex-Im Bank is essential if US-based companies are to compete with more than 60 other nations that provide export credit.