Florida East Coast Railway
Primary tabs
Florida East Coast Railway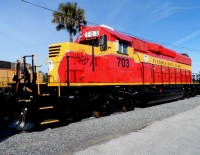 Florida East Coast Railway is a Class II railroad operating 351 miles of mainline track along the east coast of Florida. It is the exclusive rail provider to South Florida's ports, linking them with the rest of the U.S. rail network. The railroad provides intermodal and carload service and moves commodities such as aggregate, automobiles, bulk liquids, building materials, orange juice, electronics and other items.
The Jacksonville, Florida-based railroad was founded in 1885 by Henry Flagler, who realized that the key to developing Florida was a solid transportation system. FEC has been a subsidiary of Railroad Acquisition Holdings, LLC, since 2007, itself a subsidiary of Fortress Investment Group, LLC.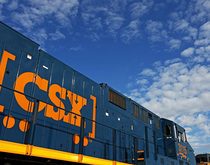 Primary rail providers have said they are metering cargo even for routes that are operating normally.

The acquisition, announced Tuesday, must still pass muster with regulators in the United States and Mexico.

FECR operates about 350 miles of track along the east coast of Florida, and TRAC has an active fleet of more than 267,000 chassis.

In the past year, busy terminals and traffic on roads connecting to the ports have left truck drivers waiting in hours-long lines to drop off and/or pick up a single load at Miami's three container terminals.