Canadian Pacific Railway
Canadian Pacific Railway is one of the two Canadian rail giants along with Canadian Narional Railway. The transcontinental railroad's network encompasses 14,700 miles of track in six Canadian provinces and 13 U.S. states; it has approximately 16,100 employees.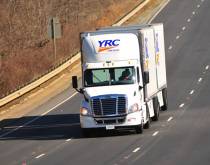 The US government's $700 million loan to YRC Worldwide guarantees LTL stability in an uncertain economy.