Tampa Port Authority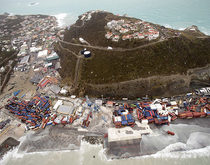 Hurricane Irma's arrival this weekend threatens to roil US supply chains and seriously impact trucking rates.

Port Tampa Bay commissioners have approved a contract for construction of a second berth for breakbulk and bulk operations.

It's not clear just how much of an impact $1 billion in investment had on the top Florida ports gaining a larger share of Asia imports, but the gains are real.