JOC Staff | Feb 06, 2013 10:07AM EST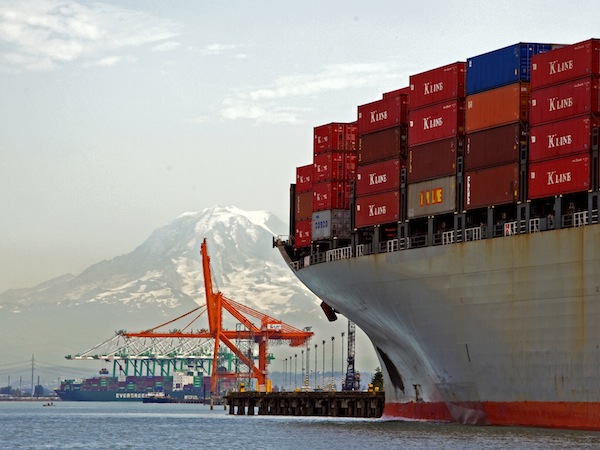 The Port of Tacoma ended 2012 with a flourish as the container volume in December soared 45 percent over December 2011. Loaded import containers were up 66 percent; loaded export containers increased 67 percent.
For the year, international container loads grew 25 percent over 2011, with imports up 27 percent and exports, 22 percent. Total container volume, including domestic moves, was 1.7 million 20-foot-equivalent units — Tacoma's best performance since 2008.
The growth in container traffic reflects the addition of the Grand Alliance and its associated carriers — Orient Overseas Container Line, NYK Line and Hapag-Lloyd — beginning in July. Vessel calls increased 10 percent.