Port of Portland (Me.)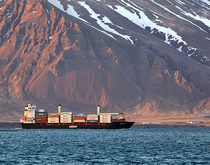 The service fulfills a company goal of introducing weekly calls at Portland by 2020.

Eimskip aims to make weekly visits by 2020.

The Department of Transportation plans to award 18 grants totaling $600 million to 16 states via the Nationally Significant Freight and Highway Projects program.