Port of Philadelphia
The Port of Philadelphia is one of the biggest fruit and perishables ports in the United States thanks to its proximity to so much of the U.S. population and its location above the 39th parallel, below which U.S. importers are not typically allowed to import certain fruits and vegetables from Latin America because of fears over pests. The U.S. federal government is currently running a pilot program to allow imports of those perishables below that point on the map.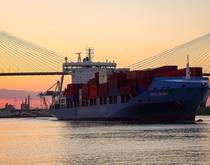 A slew of upgrades, efficiency improvements, and new services are all aimed at boosting business.