Port of Norfolk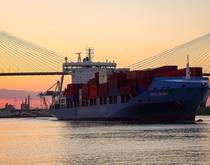 A slew of upgrades, efficiency improvements, and new services are all aimed at boosting business.

The Port of Virginia's system is off to a good start; however it remains to be seen whether the shorter turn times will hold up once mandatory appointments expand to the congested Virginia International Gateway and Portsmouth Marine Terminal.

If the partnership between the ports of Virginia and Georgia works as port officials hope, shippers will see a smoother, more efficient process for moving cargo through the ports, potentially boosting the incentive to use them, rather than others, along the coast.

Carriers' refusal to reduce capacity on the verge of service contracting season has the east-bound Pacific looking at only minimal rate increases of perhaps $100 per FEU to the West Coast, and possible rate reductions to the East Coast.