Bill Johnson, Director | Jan 05, 2014 10:37PM EST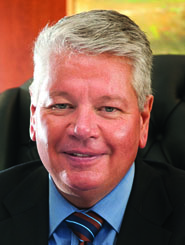 We are bullish on growth as a byproduct of coming changes in the global marketplace.
The clock is ticking as we approach the opening of the expanded Panama Canal. While the industry debates the impact of the post-Panamax era, now just two years away, we believe our region of the world will benefit significantly.