Port of Longview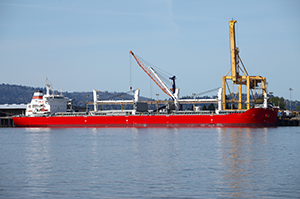 Port of Longview news and analysis. Get the latest news about Port of Longview and the container shipping & maritime industry.
Press Releases

This week's windmill-blade shipment was the first of three booked through Longview this year.

Protracted West Coast port delays will push Dollar General to shift more import cargo to the East Coast, a logistics executive for the discount retailer said Wednesday at the 15th annual TPM conference.
The Ninth U.S. Circuit Court of Appeals has upheld a district judge's order that two locals of the International Longshore and Warehouse Union pay damages to the National Labor Relations Board and an employer in connection with union picketing that turned violent at the Port of Longview, Wash., Metropolitan News-Enterprise reports.