Port of Houston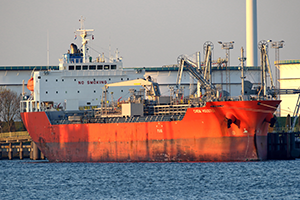 The Port of Houston is the major container gateway for Texas, and the 100 million people who live between the Mississippi River and the Rocky Mountains. It handles about two-thirds of all the containerized cargo in the U.S. Gulf of Mexico.
Servicing all major trading lanes, Houston offers shippers direct connections by highways (Interstates to both east and west coasts; and northwards to the midwest) and railways connecting Texas to the southeast, the midwest and the southwest. Mexico is the Greater Houston region's top foreign trading partner, followed by China, Brazil, the Netherlands and South Korea.
Houston has long been considered the capital of virtually every segment of the US energy industry, including exploration, production, transmission, marketing, supply, and technology. As a result, the Port of Houston is a major gateway for US trade in petroleum products such as petrochemical resins used by industry. Texas also produces more cotton than any other state, and the city has long been a center of the cotton trade.
The Port of Houston's two container-handling facilities are port-owned and operated. Barbours Cut Container Terminal, located at the mouth of Galveston Bay, is 3.5 hours sailing time to open waters of the Gulf of Mexico. Its six berths provide 6,000 feet of continuous quay. The facility also includes a roll-on/roll-off platform, a LASH dock, over 200 acres of paved marshaling area and over 250,000 square feet of warehouse space. Intermodal rail service is available via the 42-acre near-dock rail ramp with working tracks and spurs connecting terminal warehouses.
Bayport Container Terminal, when fully developed, will have a total of seven container berths with the capacity to handle 2.3 million TEUs on a complex which includes 376 acres of container yard and a 123-acre intermodal facility. The terminal features electronic data interchange capabilities and a computerized inventory control system that tracks the status and location of individual containers.
The Port of Houston's rail facility is located near the Barbours Cut Container Terminal dock. The primary railroad companies are BNSF, Union Pacific, and the PTRA (Port Terminal Railroad Association), which provides access to the industries along the Houston Ship Channel for railroads entering Houston. Straddling both sides of the Channel, PTRA services more than 200 local customers from 7 serving yards, while maintaining more than 150 miles of track and 20 bridges.
A surge in oil and gas drilling in West Texas has created a steady stream of cheap natural gas liquids to turn into feedstocks for plastics, building materials and consumer goods. Major Houston-area producers are investing billions of dollars in their local facilities to meet growing demand from Asia and South America.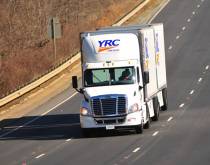 The US government's $700 million loan to YRC Worldwide guarantees LTL stability in an uncertain economy.