Glenn A. Carlson, Executive Port Director and CEO | Jan 05, 2014 10:15PM EST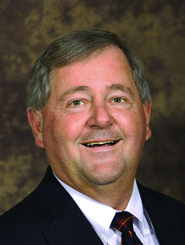 Not just for the coming year, but for the coming decade and beyond, the Eagle Ford shale play continues to bode to be the No. 1 driver spurring port-related development along the U.S. Gulf Coast.
Indeed, the only limiting factor would appear to be how rapidly terminal facilities can be built as conduits for delivery of oil and natural gas from this 400-mile-long Texas formation to meet global energy demands.