Port Canaveral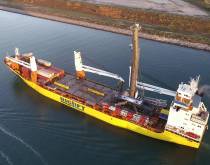 CEO Capt. John Murray tells JOC.com the port aims to be the transportation hub for central Florida's commercial space industry.

When it comes to finished-automobile shipments, US South Atlantic ports are in a sweet spot. Regional population growth is boosting demand for imports, and new auto assembly plants are bolstering exports.

Port CEO John Murray said the new berth is needed not only for aerospace modules but for shipments resulting from Central Florida's growth.