Port of Brownsville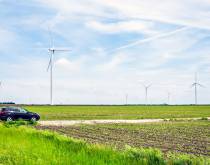 Several US ports, many in the Gulf, are expecting a surge in wind cargo during the next 24 months.

Steel, gas, and wind are the big news on the breakbulk and project side at the Port of Brownsville. Further, the port also has a strategy should tariff changes between the United States and Mexico alter the market.

With land and location, Brownsville is on the verge of attracting multibillion-dollar projects.

US Gulf ports' share of the nation's container trade has been inching up for several years.