Port of Boston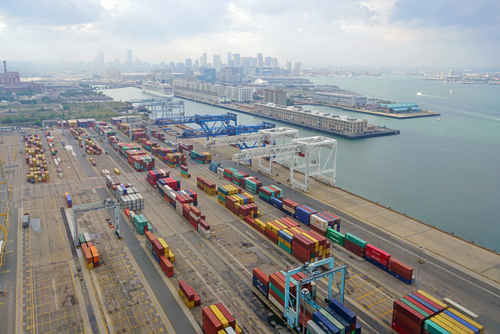 The largest port in Massachusetts, the Port of Boston is located in Boston Harbor, adjacent to the City of Boston. One of the principal ports on the east coast of the United States, the Port of Boston offers facilities dedicated to bulk cargo, petroleum, and LNG shipment and storage, primarily located on the Mystic River, along the city of Everett waterfront as well as the Chelsea River area of East Boston, Chelsea, and Revere. The Chelsea River depots also contain facilities handling jet fuel for Logan International Airport.
Major terminals at the Port of Boston:
-- Conley Terminal: The container facility for the Port of Boston, this terminal itself has been in use since World War II, when it was called the Castle Island Terminal. After Sea Land pioneered the use of shipping containers in the mid-1960s, Castle Island became one of the first container terminals in the country. Nowadays, Conley Terminal is capable of handling Panamax and post-Panamax container ships.
-- Boston Autoport: Now dedicated exclusively to the processing and shipping of automobiles, this site once served as the Moran Container Terminal. The public facilities, which are operated by Massport -- an independent public authority rather than a state agency -- are located in the neighborhoods of Charlestown, East Boston, and South Boston.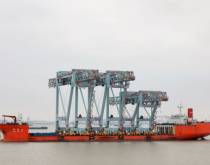 Boston's Conley Terminal expects to be big-ship ready by fall of 2021 after installation of new cranes.