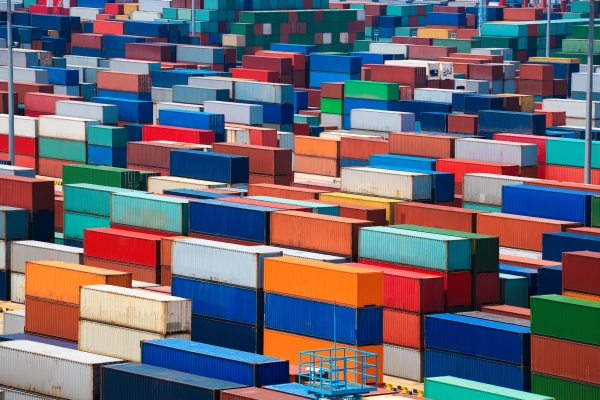 NEWARK, N.J. — With the growing number of big post-Panamax ships calling at U.S. ports, container terminals are looking high and low for ways to improve their productivity to avoid congestion delays.
Technology can help speed the flow of containers handled by a terminal, but technology alone can't solve the crunch, one terminal executive told JOC's first Port Productivity Seminar here Tuesday.
"You don't need IT to improve productivity," said Richard Ceci, vice president of IT for Global Container Terminals, which is building a new automated terminal in Bayonne, N.J. "You can't install automation without the right people."
Ceci pointed to the example of the APM Terminal in Norfolk, Va., as the model for training terminal workers to work with a highly automated terminal. "Operational discipline is critical. You have to have people who do the job the way they are taught to."
When Global completes the new terminal on 70 acres next to its existing terminal in Bayonne in April of 2014, it will have automated rail-mounted cranes that will expand its annual capacity from 450,000 lifts to 1.1 million lifts.
Global Terminals is adopting the Six Sigma model used by GE and adoptee by APM Terminal to training terminal workers to work with automated equipment. Ceci called the terminal business without adequate training "a bunch of cowboys" who go their own way without regard to proper procedures.
He did not minimize the value of IT in speeding terminal processes and praised it for enhancing terminal safety. "If you remove variability, you improve safety," he said.
Combining automated terminal processes with a skilled workforce that is trained to direct and control them can boost terminal productivity more than automation alone, Ceci said.
It also takes less time to bring a terminal that combines the two elements on line. He pointed to the example of an unnamed and fully automated terminal in Europe that took two years to attain full production.
Bryan Miller, director of professional services at Navis, told the seminar that automation is essential in easing yard congestion.
"Software can track every box in the yard and tell the operator his next move," he said. "It allows the system to direct where to put the container and to steer it to a crane that is less busy. This spreads out imports and avoids hot spots."
A key to keeping terminal costs under control is to minimize the rehandling of containers by putting containers that have appointments on top of stacks, where they are easily accessible.
"But choosing which containers to rehandle is hard," he said. "Software can identify where to create space and spread out imports."
Contact Peter Leach at pleach@joc.com and follow him at twitter.com/PeterTLeach.