Port of Salalah
Primary tabs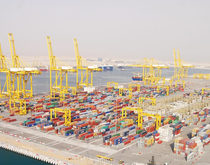 The move spurred by the diplomatic row that effectively cut off supply chains to and from Qatar.

Carriers are finding ways to get around the boycott of Qatar that was imposed by its Arab neighbors.

Container traffic at the port of Salalah, operated by APM Terminals, surged in the first half of the year.