Port of Le Havre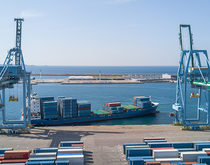 The EU's executive said it is also assessing tax breaks for other ports in the 28-nation bloc.

The European Commission has begun an investigation into whether tax breaks for French and Belgian ports breach EU state aid rules.

Strike actions that paralyzed France last week have cut off rail access to the port of Le Havre.

France's ports, railways and airports face shutdown.