Port of Busan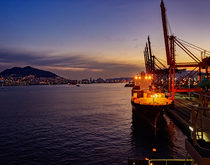 Busan is the world's second-busiest transshipment hub.

Prior to the collapse of the national shipping line, Busan was poised to supplant Hong Kong in global port rankings.

DP World increased its shareholding in the largest Busan container terminal.

Collapse of Hanjin Shipping continues to take its toll on South Korea's largest port.