JOC Staff | Nov 06, 2013 8:40AM EST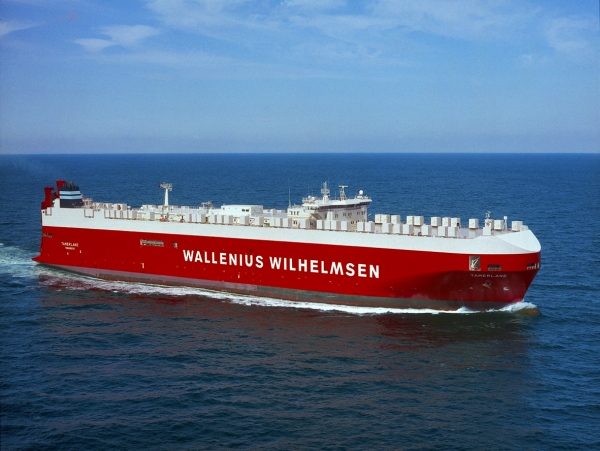 Wilh. Wilhelmsen ASA,  the world's biggest deep-sea roll-on, roll-off shipping line, reported its third quarter profit declined to $78 million from $246 million a year ago because of lower global car shipments and one-off items.
The result in the third quarter of 2012 was skewed by the $134 million net gain the Oslo-listed carrier booked on the sale of shares in Hyundai Glovis, the Korean car transport group.
The Norwegian carrier's operating units, Wallenius Wilhelmsen Logistics, EUKOR Car Carriers and American Shipping and Logistics, generated income of $627 million, against $846 million in the same quarter last year.
"Unfortunately, the car carrying market has softened somewhat from the positive development of the second quarter," said Jan Eyvin Wang, vice-president and CEO. "We see a decrease in demand for transportation of high and heavy cargo, following a slowdown in particularly global mining activity."
The logistics unit performed strongly and is expected to maintain growth going forward, except in the U.S., where it will be affected by the loss of a global land-based contract with the U.S. government.