Zim Integrated Shipping Services
Zim Integrated Shipping Services
One of the largest container lines in the Middle East, Haifa-based Zim Lines is Israel's largest carrier in both US import trade lanes and US export trade lanes.
Zim provides services on several global trade lanes, including East Asia-West Africa; East Asia-South Africa; Mediterranean-Gulf of Mexico; Mediterranean-West Coast; Mediterranean-East Coast; China-Singapore-Israel; and Mediterranean-South American East Coast (Brazil, Argentina).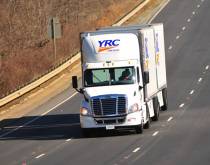 The US government's $700 million loan to YRC Worldwide guarantees LTL stability in an uncertain economy.