Ronald D. Widdows, CEO | Jan 05, 2014 10:42PM EST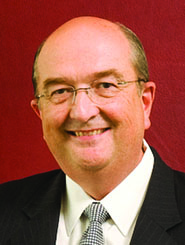 The container sector has been in a downturn for most of the last decade, volatility may be permanently with us and profitability continues to elude the industry. The dynamics affecting the sector are likely to continue to make it very tough to achieve significant improvements in the short term. The structural oversupply that plagues the sector will be with us for some time, continuing to put pressure on rates.
The competitive changes that the P3 alliance portends has already begun to affect the behavior of other carriers and the alliances they participate in. Cooperation will expand and the scale of operations grows in an effort to respond to what is perceived to be a compelling need to be more competitive, and with larger and longer-term cooperation will develop the opportunity for carriers to approach the procurement of larger more efficient assets in a different way than in the past. Unfortunately, if the response triggers too many larger ships to be ordered too soon, then the potential exist for the over-hang of tonnage to be extended beyond 2015.
New sources of financing begin to develop and the players investing in assets are changing; PE will play an increasing role in 2014, and traditional ship finance banks will continue to take steps to reduce nonperforming assets in their shipping portfolios. The dislocation in the German shipowning sector will continue to see consolidation, and the collapse of the KG system will mean that the community that provided roughly one-third of the existing assets for the world container fleet will struggle to find means of participating in new projects, which will have implications to carriers' tonnage planning and procurement strategies going forward. 
Ronald D. Widdows is CEO of Rickmers Group & Rickmers-Linie.