Hapag-Lloyd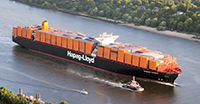 Hapag-Lloyd is at present the world's sixth-largest container line.
Founded in 1970 via a merger between the two shipping companies Hamburg-Amerikanische Packetfahrt-Actien-Gesellschaft (Hapag / Hamburg-American Line) and North German Lloyd (NDL), Hapag-Lloyd is based in Hamburg, Germany, and has a presence in 114 countries, with 7,000 employees worldwide.
Hapag-Lloyd in 2014 merged with Chile's CSAV and in 2016 approved a merger with United Arab Shipping Company.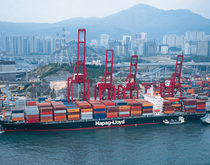 Six months after the merger process started, UASC was integrated with German carrier Hapag-Lloyd.