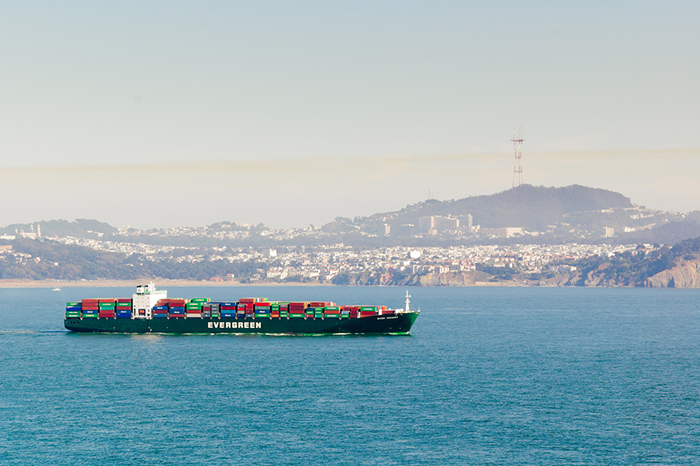 Taiwan's Evergreen Group has announced management changes as a succession fight continues among the four sons of company founder and chairman Chang Yung-fa, who died Jan. 20.
Evergreen said former group vice chairmen Bronson Hsieh and Chang Ming-po will become advisers of Evergreen International Corp., a subsidiary whose interests include hotels and the group's shipping agency. Lin Jung-hua, another former vice chairman, has resigned.
Chang Kuo-wei, chairman of EVA Air and the only son of Chang Yung-fa's second wife, staked claim to the chairman's position last week, citing the handwritten will left by his father.
The three sons by Chang's first wife immediately expressed "regret" that Chang's will was revealed while "the process of succession was still being discussed," and used their voting power to abolish the group's chairman position.
Evergreen Group said no one would be appointed chairman, and that separate executives will be named to manage the group's subsidiaries, the best known of which are Evergreen Marine and airline EVA Air.
The siblings' infighting became public soon after the end of a 30-day period of national mourning for Chang in Taiwan.
Evergreen Group said the head office staff will be transferred to Evergreen International, which acts as a holding company for several of the group's operating companies.
In a statement last week, the group said last week that "negotiations among all of Dr. Chang's sons are continuing to ensure that the Evergreen Group and all of its affiliated companies will maintain stable and sustainable operations."
Chang Yung-fa founded Evergreen Marine Corp. in 1968 and built it into what by 1985 was the world's largest container shipping line. Evergreen Group later developed into a conglomerate that include EVA Air, Evergreen Sky Catering, Evergreen International Hotels, and other businesses.
Chang Kuo-wei, the son who claimed the right to succeed his father as chairman, has been chairman of EVA Air since 2011 and a vice chairman of the group since September 2014.
Contact Joseph Bonney at joseph.bonney@ihs.com and follow him on Twitter: @JosephBonney.