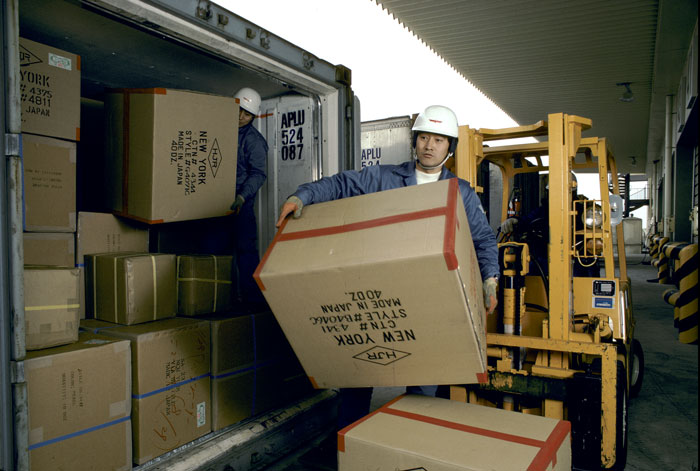 Neptune Orient Lines said Wednesday media reports that it plans to sell its logistics business, APL Logistics, for up to $900 million are "preliminary and exploratory in nature."
Without specifically denying the reports, the shipping group said in a filing to the Singapore Exchange that there is "no assurance that any definitive transaction for the sale or an initial public offering of NOL's logistics business will be concluded."
Its response was sparked by news reports, based on unnamed sources, that NOL is seeking buyers for APL Logistics at a price of between $750 million and $900 million. The reports said NOL is planning to launch a sale process in the next few months and has hired banks to assist in the effort. No sources were identified in the reports.
In its statement to the Singapore exchange, NOL said it continually evaluates all available options "to improve the strategic positioning and performance of its businesses," and these included "considerations of a potential sale or initial public offering and listing of its logistics business as a separate, stand-alone unit from NOL."
NOL is no stranger to divestment, having offloaded its Singapore headquarters building for $300 million in late 2012. However, a sale of the logistics division would be a bigger, more strategic move considering that it's a success story within the group, recording a 7 percent increase in revenue to $379 million in the second quarter as sales grew in all regions covered by APL Logistics.
The second-quarter figures at APL Logistics were all well in the black. Earnings before interest and taxes were up 40 percent, and logistics revenue in the first half topped $800 million, up 3 percent year-over-year. The division generates 18 percent of NOL's revenue, and is strong in the U.S. automotive and retail sectors where 45 percent of revenue from auto logistics and 29 percent from retail. APL Logistics is benefiting in part from assisting longtime customers to serve growing consumer markets in Asia, whereas previously it mostly helped those customers to source in Asia to serve consumer markets in Europe and North America.
The promising outlook at APL Logistics is in contrast to the liner division, APL, which Alphaliner recently described as "under-performing its peers." Overcapacity in container shipping, the group's main source of revenue, and low freight rates have dragged down earnings at the Singapore-based carrier. Container volume fell 6 percent, pulling revenue down to $1.7 billion, 2.3 percent below the second quarter of 2013.
In the first half of the year, only a strong focus on costs and operating efficiency allowed APL to post a 29 percent improvement in its core EBIT in the second quarter, but the line still recorded a loss of $29 million.
Without APL Logistics, NOL will be relying heavily on its liner division, which has been struggling and is subject to a high level of volatility in container rates. Container shipping is a key area for the group with 85 percent of its revenue derived from handling boxes. Poor freight rates have dragged down the carrier earnings in the past few years, and selling the logistics unit will remove a critical revenue stream for the loss-making line.
The trend has been for container lines with logistics divisions to separate the two lines of business organizationally, under the belief that there are few synergies between them. Damco, the firmer Maersk Logistics business, is separately branded business. The idea that a logistics unit can help provide a stream of higher revenue business for the carrier, which led several carriers into the logistics business, has been undermined by the commoditization of container shipping where shippers often demand the lowest price. To have credibility with customers, logistics firms must be able to demonstrate independence among the carriers they choose to use.
Contact Greg Knowler at gknowler@joc.com and follow him on Twitter: @greg_knowler.