Turloch Mooney, Senior Editor, Global Ports | Jun 17, 2016 8:51AM EDT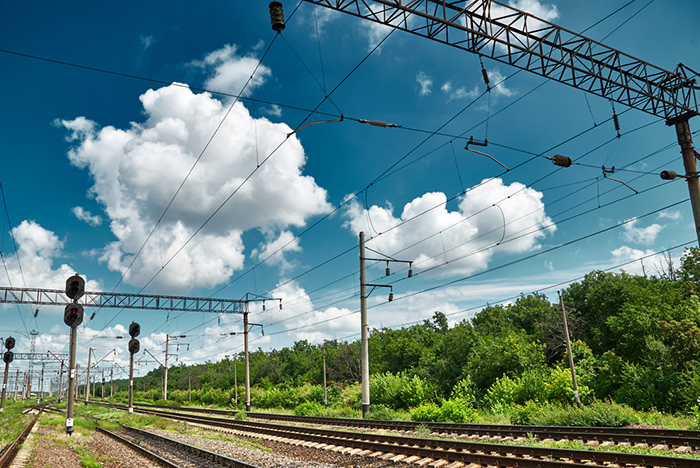 The potential impact of China's Belt and Road initiative on the ports and logistics landscape in the Asia-Pacific region and beyond is starting to emerge as the major sources of funding for the program come online.
An estimated $1.2 trillion could be ploughed into infrastructure projects on Belt and Road routes by lenders that include the newly formed Asian Infrastructure Investment Bank, the Silk Road Fund and a host of Chinese commercial banks and financial institutions. A large portion of the funding is expected to go to transport infrastructure projects that will impact shipping, logistics and trade, including ports, railways and roads.
"Most of the foreign lending is just beginning. The bilateral financing under the Belt and Road initiative started flowing last year and multilateral financing is starting this year. In terms of committed funds, the scale looks vast," said Rajiv Biswas, IHS Chief Economist for the Asia-Pacific region in an interview with JOC.com.
A centerpiece of Chinese President Xi Jinping's foreign policy and domestic economic strategy, Belt and Road is a planned network of overland road and rail routes, oil and natural gas pipelines and other infrastructure projects that will stretch from Xi'an in central China, through Central Asia, and reach as far as Moscow, Rotterdam and Venice. The initiative also includes a network of planned port and other coastal infrastructure projects from South and Southeast Asia to East Africa and the northern Mediterranean.
The unprecedented nature of the program and its financial and geographic scale make it difficult to assess its scope and potential impact on the regional and global shipping and logistics landscape. This has not been helped by the fact that many high-profile projects now labelled under Belt and Road actually pre-date the program, which was only unveiled as an official part of central government policy at the end of 2013.
Major state-owned enterprises in ports and logistics such as Sinotrans & CSC and China Merchants Group, that are now regarded as government instruments to implement the policy, were investing heavily along Belt and Road routes well before the program officially came into being.
"Before the initiative was raised, a lot of our growth had been happening along Belt and Road routes. We were growing fast, but now expect to grow even faster," Sinotrans & CSC Chairman Zhao Huxiang told delegates at a Belt and Road conference in Hong Kong earlier this year.
Bilateral funding commitments officially under the program started last year, among the most high profile of which is the $46 billion commitment to Pakistan for the development of the three major ports at Gwadar, Karachi and Qasim and other projects within the China-Pakistan Economic Corridor, a key Belt and Road artery.
If the plans of the central government come to full fruition, this is just the beginning.
The financial firepower of the multilateral AIIB, which starts lending this year, will likely being much larger than the initial capital commitment of $100 billion from its 57 member countries, Biswas said.
"It can play a lead role in financing projects, but the aim may be to leverage in other kinds of financing on projects as well, in a manner similar to how the Asian Development Bank works. This would mean national development banks can also contribute to projects, so the $100 billion is multiplied to a much larger amount through co-financing."
The purely Chinese Silk Road Fund adds a further $40 billion to the Belt and Road project pot, but the lion's share of funding may end up coming from commercial banks and financial institutions in China. The state-owned China Development Bank, whose primary mandate is to provide financing for development projects, has already committed to investing $900 billion in Belt and Road projects across 60 countries.
"Chinese banks and financial institutions have very large balance sheets and since many of the projects are commercial they will likely play an important part in funding initiatives related to Belt and Road," Biswas said.
While the financial commitment leaves little doubt over the scale of the vision, the extent of its impact will ultimately be determined by the success or failure of the projects involved and there are numerous risks to developing infrastructure projects in poorer countries with weak macroeconomic conditions.
The commercial success or failure of projects going forward will likely impact the extent of funding that is ultimately released, said Biswas.
"If China is lending out over a trillion dollars, you have to ask how capable its banks are of getting it back. If a rise in the number of non-performing loans starts to create problems with banks balance sheets, it could slow the appetite for new lending in five or 10 years' time.
"Historically, we see that some countries, including Pakistan, have had difficulties making repayments. While the AIIB will most likely be very cautious in structuring loans, there could be problems with the state-owned banks. A very important focus in terms of the success of the overall program, therefore, is that lending is done on carefully assessed loans with very good risk management."
Increasing connectivity to create new markets for Chinese products and services, and to stimulate the regional economy, are primary goals of Belt and Road. China is also seeking ways to secure more raw materials and outlets for excess capacity amid its own restructuring and slowing economy.
Contact Turloch Mooney at turloch.mooney@ihs.com and follow him on Twitter: @TurlochMooney.
A version of this story originally appeared on IHS Fairplay, a sister product of JOC.com within IHS.