Descartes
Primary tabs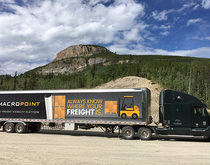 Descartes' acquisition of MacroPoint will accelerate drive toward shipment, SKU-level tracking of freight across modal networks.

With global supply chains generating more and more data in the cloud, Appterra will help Descartes better connect customers.

A Phoenix-based provider of remote-controlled gas, nitro-powered and electric cars faced major challenges managing its expanding flow of shipments to resellers and individual online and traditional store consumers.