Yusen Logistics
Primary tabs
One of five Japanese firms in JOC's Top 40 Global 3PLs, Yusen Logistics logged an estimated revenue of $4.2 billion in 2013, thanks in part to the adverse impact of the yen's depreciation against the dollar. The NYK Line subsidiary sits at No. 18 on the JOC's Top 40 Global 3PLs list.
Yusen Logistics had slightly more than 19,000 employees at the end of March 2014. The Tokyo-based company has subsidiaries in the Americas (6), Europe (13), East Asia (11) and South Asia and Oceania (27), as well as in Japan (12).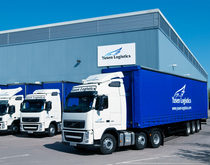 Yusen's revenue rose in all regions except the Americas.