UPS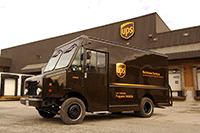 UPS, formerly known as United Parcel Service, is a U.S.-based global package and delivery service founded in 1907. Headquartered in Atlanta, the company is the largest transport operator in the U.S. and the second-largest global transportation company. Total revenue for 2013 was $55.4 billion and represented package operations and supply chain and less-than-truckload freight services.
UPS employs 397,100 individuals worldwide, who contribute to its daily delivery of 16.3 million packages and documents to 7.7 million customers in more than 220 countries and territories.
Complementing the delivery services it is most known for, UPS provides supply chain solutions that span 33.5 million square feet across more than 120 countries. These operations include logistics and distribution; freight forwarding to 195 countries; international trade management and customs brokerage. UPS Freight, based in Richmond, is the fourth-largest U.S. LTL trucking company. UPS also handles service parts logistics, technical repair and configuration, supply chin design and planning and returns management.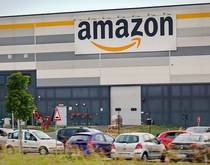 The business model goals of online marketplaces such as Amazon and Walmart involve more than showcasing retailers' products online.