Transport Corp. of India
Primary tabs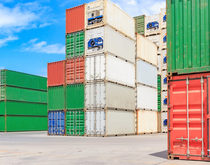 First-quarter revenue increased 15.8 percent.

TCI's fiscal year 2016 to 2017 consolidated net earnings increased nearly 44 percent.

Earnings at India's leading transportation and logistics services providers took a hit in the second fiscal quarter, but there are signs of recovery.

India's leading logistics service providers are optimistic that the market will rebound over the course of the year.