Hellman Worldwide Logistics
Hellman Worldwide Logistics
Hellmann Worldwide Logistics was founded in 1871 by Carl Heinrich Hellmann, using a horse-drawn cart to deliver parcels in and around the town of Osnabruck in northern Germany. Four generations later, Hellmann is a company with a worldwide network of nearly 20,000 workers in over 400 branches in over 160 countries.
Hellman provides specialized services that target the logistics challenges of specific sectors: Agricultural Logistics, Automotive Logistics, Beverage Logistics, Cruise Logistics, Fashion Logistics, Healthcare Logistics, Hi-Tech Logistics, Marine Solutions, Perishable Logistics, Project Cargo and Renewable Energy.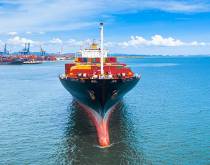 Global ocean freight volume continues to grow this year, albeit slowly, despite economic slowdowns and gloomy trading conditions.