DB Schenker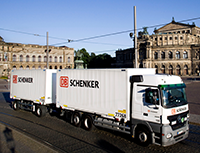 DB Schenker Logistics is a company with assets in maritime, air, and rail transport. Its headquarters is located in Frankfurt, Germany. The DB is derived from Deutsche Bahn, the German railway corporation of which DB Schenker Logistics is a subsidiary.
With 2,000 locations, $18.9 billion in revenue, and over 64,000 employees in roughly 130 countries, DB Schenker Logistics is the world's third largest 3PL by revenue, according to JOC's Top 40 Global 3PLs ranking. Rounding out these figures are the company's 21.5 million square feet of warehouse space.
DB Schenker offers supply chain management, freight forwarding, and contract logistics services to clients across various industries. In recent years, DB Schenker has made a concerted push into pharmaceutical logistics as part of its long term strategy. The company opened dedicated pharmaceutical facilities in the Netherlands, and South Korea in 2013.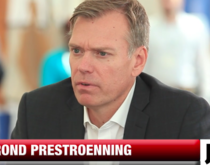 DB Schenker's Trond Prestroenning on the "5PL," impact of recent consolidation, and NVO opportunities as carriers adjust service model.