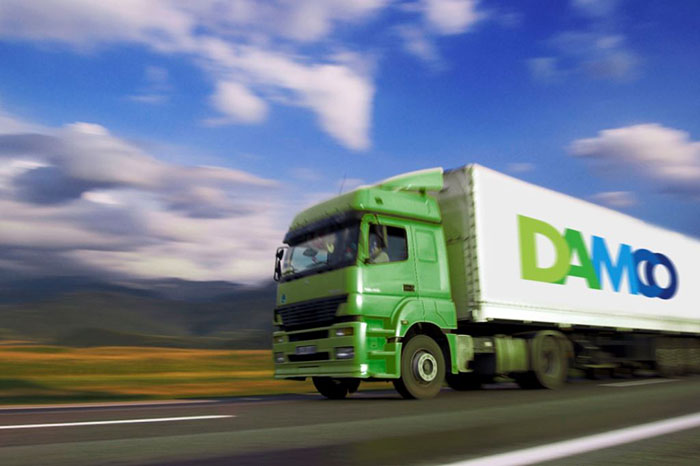 Damco profit jumped triple digits in the first quarter, part of what Maersk Group CEO Nils Andersen has styled as a coordinated and strategic "turnaround" for his company's troubled freight forwarding and logistics arm.
Damco's first-quarter underlying profit, which excludes extraordinary items, was up 118 percent year-over-year to $2 million, compared with an $11 million loss in the same period last year.
Maersk credited Damco's profit margin to cost-saving initiatives and growth in supply chain management activities after quarters of volume decline in the firm's ocean and air cargo operations.
"In a quarter that in forwarding is very small normally, it delivered a small positive profit," Andersen told analysts and investors on a first-quarter earnings call Wednesday. "A good start to the year here, given the problems that mass supply service is facing."
Nevertheless, Damco revenue fell 12.7 percent year-over-year in the first quarter to $596 million — a result of lower freight rates and rate of exchange movements, Maersk said.
Volume and margins were mixed among Damco's different business segments.
Damco did make year-over-year gains in supply chain management and air freight forwarding, up 1 percent and 8 percent, respectively. The firm's ocean freight volume, however, declined 3 percent partly due to customer portfolio optimization, the company said.
While margins in supply chain management and ocean freight improved in the first quarter, air cargo margins declined slightly.
Damco in the first quarter focused on driving customer service improvements, delivering on cost optimization and increasing productivity, the company said. Evidence of that is cash flow from operating activities, which was down $15 million.
The firm's first-quarter results are a sign that Damco's restructuring, the so-called "turnaround," is working. Damco's return to profitability has fueled speculation Maersk will seek to sell the company as it focuses on its four core businesses: container shipping, port terminals, oil production and exploration and drilling.
Contact Reynolds Hutchins at reynolds.hutchins@ihs.com and follow him on Twitter: @Hutchins_JOC.