Damco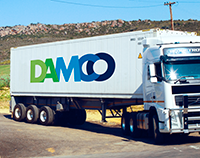 Damco is the second of two Netherlands-based firms to make the JOC's Top 40 Global 3PLs list. It sits at No. 23 as a result of its $3.2 billion in revenue in 2013. Damco, the third-party logistics subsidiary of Maersk Group, provides freight forwarding and logistics solutions from its headquarters in The Hague, Netherlands.
Damco and its 11,400 employees operate out of 93 countries and 300 offices around the world. In 2013, Damco's revenue fell 1 percent to $3.21 billion from 2012's $3.23 billion. The company attributed this to restructuring, such as consolidating locations, and the implementation of a new information technology system to track orders.
Peter Tirschwell provides insight into IMO 2020 impact, Maersk-Damco service changes, and expanding potential within data standardization.