CEVA Logistics
Founded in 2007 after the merger of TNT Logistics with EGL Eagle Global Logistics, CEVA Logistics, a non-asset based supply chain management company, has its headquarters in Hoofddorp, Netherlands.
CEVA Logistics' 49,000 employees in over 1,000 offices provide freight forwarding, contract logistics, and transportation and distribution management services. The private equity firm Apollo Management, L.P., owns the majority of CEVA's shares.
The lion's share of CEVA Logistics' revenue originates in Europe, although CEVA can be found in more than 170 countries. Most of its revenue is derived from contract logistics. CEVA primarily serves the automotive, retail, technological, and industrial sectors.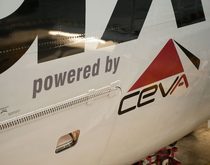 Revenue climbed 3.3 percent to $1.72 billion.